American Jewish Security Council - not for profit
Rabbi Gary Moskowitz, Director
Tel: 917-916-4681   Gavriael@aol.com
*Counter Terrorism

*High Profile Protection

*Civil Suits against Terror organizations

*Child/Family Protection
*School Safety Plans

*House of Worship Security

*Transportation Security   

 *Hospital/Medical Security

*Education and Counter Propaganda




*Law Enforcement Training

*Combat Shooting/Apprehension

*Surveillance/Undercover

*Citizen Counter Terror Training

*Legal Use of Force

*Crowd Management/Riots*

*Regional Security Committees

*Threat Assessments

* Research & Investigations
     
American Jewish Security Council
Shalom,
We are forming regional security committees in Jewish areas very much like the Hatzala ambulance corp.
Just as they receive training we must put a group in every Jewish community through a House of Worship and day school training program.  For the more physically able and willing we are recruiting those to engage in the 100-hour course of Combat Shooting and Apprehension.   While we encourage all members of the council to work with local law enforcement it must be understood that in the event of a terror attack, zero response time is needed.  If no one is available to engage immediately the police will only be able to take body account reports.
We are working with legislators in NY PA and FL about getting laws passed that would facilitate our goals.
We need to raise funds to pay for the training and organizing Regional Security Committees that meet monthly for updates on security and to practice what they have learned.
Initially the volunteers or their synagogue should attempt to pay for their training and their own equipment.
We are also seeking volunteers who can assist us in contacting legislators and contact the media.
We interview with national and local media to explain the situation and purpose of our skills and drills protection program.  We are organizing another conference just for representatives from different synagogues, Yeshivot and Jewish institutions.  We are finding that the lay people and individual congregants have been much more responsive than the Rabbinic and Jewish organizational leadership.  We have no quid pro quo with any government officials.
PRESS RELEASE:
Where: Sha'arei Zion 7524 Grand Central Pkwy, Forest Hills, 11375
When: Monday Aug. 25th 10 AM – 12 Noon
RSVP - an ID a must!
Our legislative agenda on counter terrorism and public safety

House of Worship Media Talking Points

Combat Shooting and Apprehension Course

Business Plan for Private Police Academy

Counter Terror for Martial Artist

Emergency Security Meeting

Fighting Terror - Brochure

Special Guests HOW Security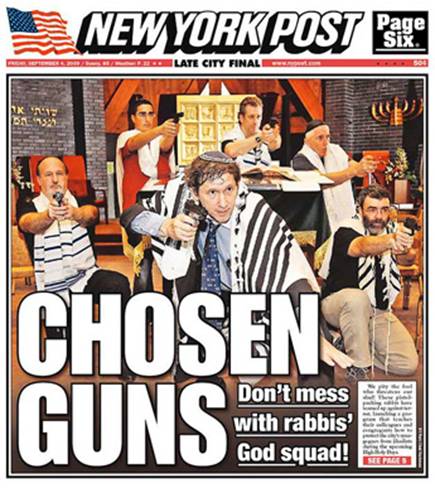 "Lo TaAmod al dam raiAcha" Don't stand idly by your brothers' blood"
Todah Rabah
Rabbi Gary Moskowitz, 917-916-4681 Gavriael@aol.com
President of American Jewish Security Council   www.ajsecuritycouncil.com